Durankulak Lake hosts mega rare birds from Siberia.


Recently, Durankulak Bird Ringing Camp has been established on the southern edge of Lake Durankulak, just 5 minutes drive from Branta Birding Lodge, birthplace of Bed & Birding concept. On 24 October 2020, on the 71st day of the Durankulak Bird Ringing Camp, we were very fortunate to trap and ring an adult Red-flanked Bluetail (Tarsiger cyanurus). This is the second documented record and first ringed bird of this Siberian vagrant for Bulgaria!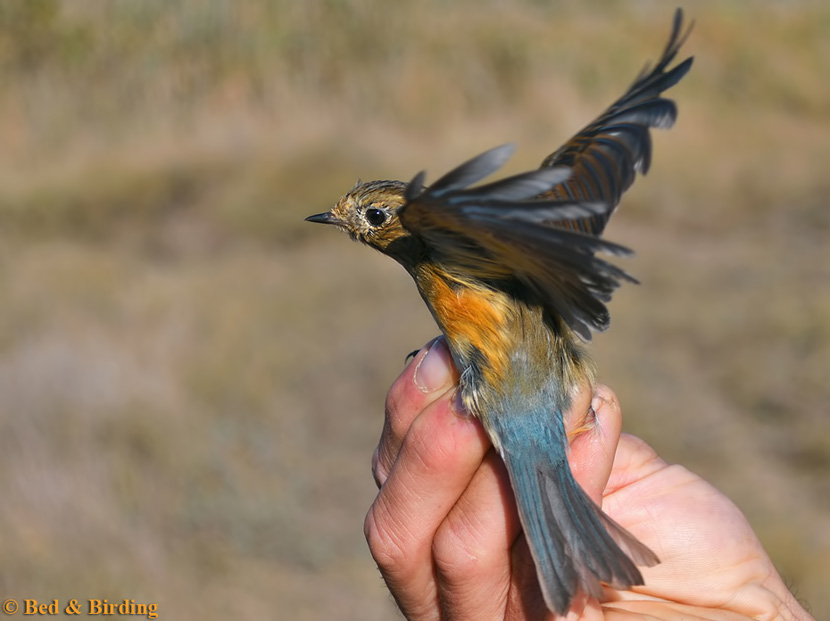 This follows on from the exciting capture, on October 5th, of a Dusky Warbler (Phylloscopus fuscatus) - another mega rare bird from Siberia, which is the first documented record of the species for the country. The bird was captured in the forest nets of Durankulak Bird Ringing Camp by the lucky participants Kathrin Dimitrova, Pavel Simeonov, Nikola Alexandrov and Patrick Bergkamp. This findings would have not been possible without the dedicated work and efforts of the whole team (scientists and volunteers) of Durankulak Bird Ringing Camp, Bulgaria 2020.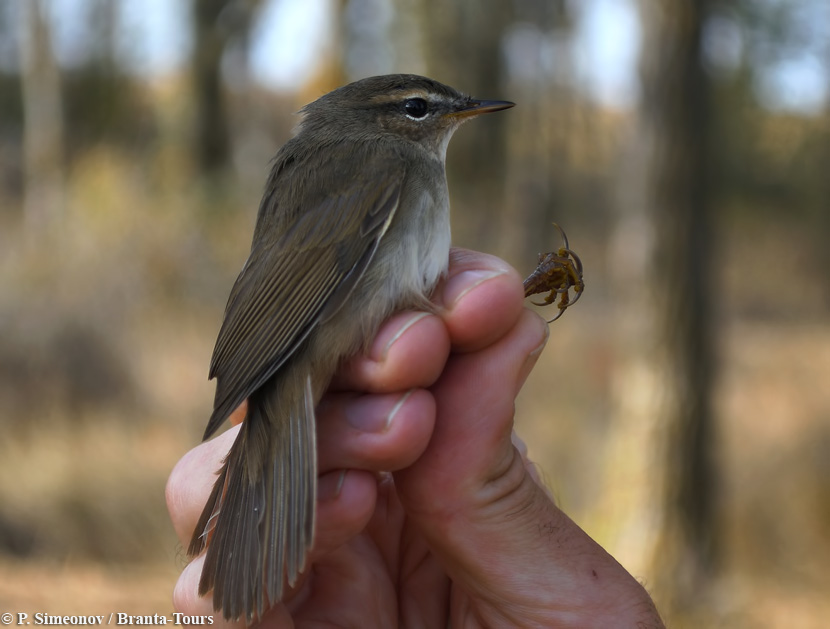 For more information, please contact us: info@branta-tours.com