Exciting News!! February 12, 2012 Bulgaria-U.S. RBG Project Successfully Deploys for the First Time Satellite Transmitter on Red-breasted Goose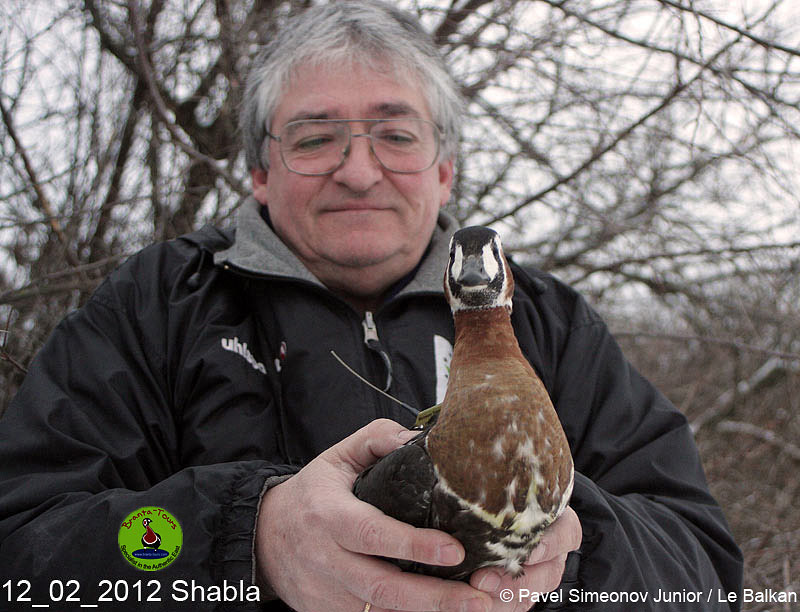 On February 11, 2012 the Bulgarian field team (Le Balkan Foundation and Branta-Tours) captured a young Red-breasted Goose near Shabla (North-East Bulgaria) and fitted it successfully, for the first time after 15 years break, with a harness and 22 g Argos/GPS satellite transmitter to follow its movements on the wintering grounds and migration north to nesting grounds. Indeed, Le Balkan first attempted to place satellite transmitters on Red-breasted Geese in 1997 in the frame of a Bulgarian-French Programme called ''Branta-Migration'', approved and registered by ''Argos Global Processing Centre'' under the number 01746, but this was unsuccessful because of transmitter failures and poor satellite coverage of the region at the time. The young goose was named Mini in honour of our colleague, Dr. Mini Nagendran, a veterinarian and bird specialist with the U.S. Fish & Wildlife Service, Division of International Conservation, who spent several days working with our field team this month.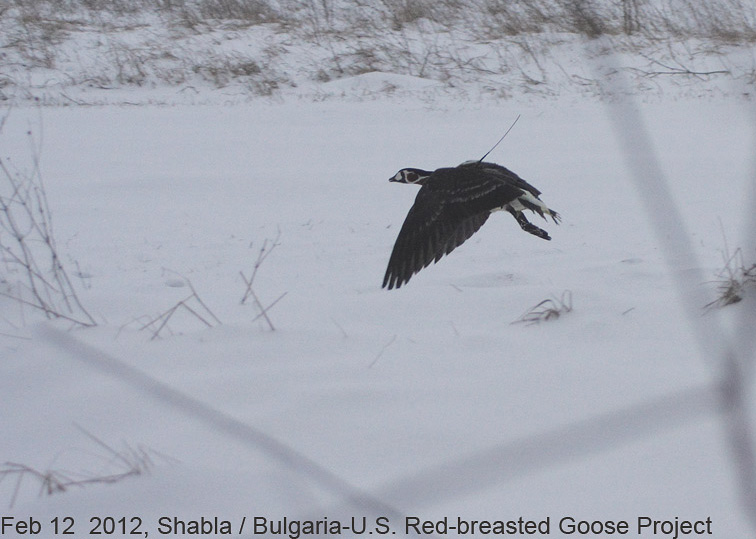 Mini (the young rbg) is also wearing a red leg ring with white numbered inscription 01 (Number One!). We are grateful to the Bulgarian Ministry of Environment, which purchased this sat tag for the project. At 7:25 am on February 12 Mini was released near a large flock of rbg near Shabla. Mini immediately flew (see photo) to the flock and began grazing on the winter wheat sprouts with the flock. About one hour later the flock flew about 800 meters away, and we observed Mini feeding near a white-fronted goose wearing a plastic green ring numbered F74 which we learned was originally tagged on Jully 25, 2006 at Pyasina Delta, Taimyr by Russian expedition of Bart Ebbinge (see photo bellow).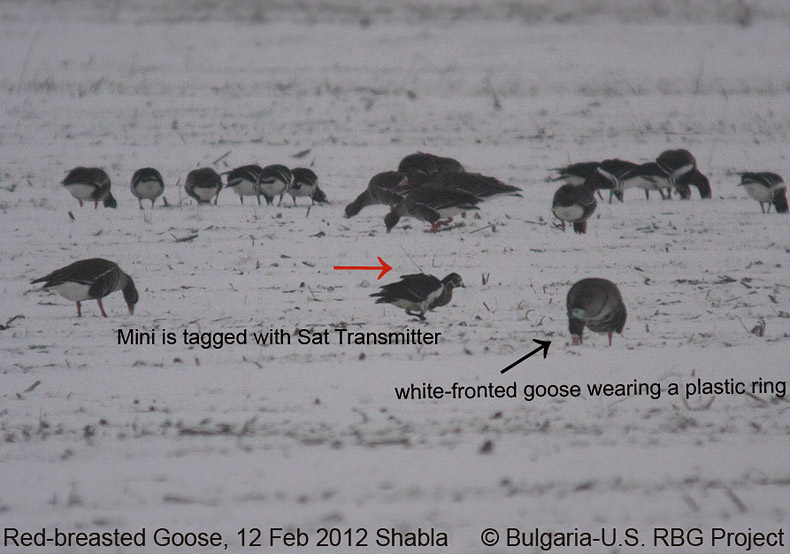 The Bulgarian field team will continue its efforts to capture Red-breasted Geese in the hopes of deploying two additional sat tags provided by U.S. Fish and Wildlife Service and two local cooperatives, "Nava" Ltd and "Agroservice" Ltd.


For more information, please contact us: info@branta-tours.com or visit our RBG web site www.redbreastedgoose.org