Ukraine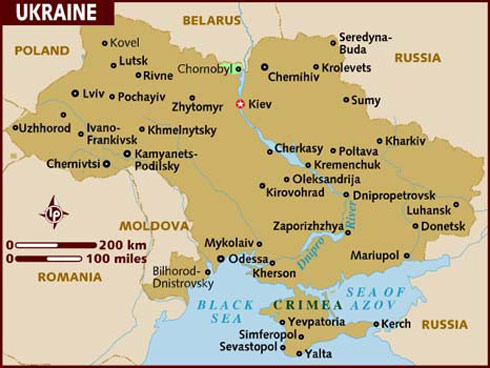 General Information
Ukraine, formerly part of the USSR, has a southern coastline on the Black Sea and on the almost land-locked Sea of Azov. Surrounding it are seven other countries, namely; Russian Federation, Belarus, Poland, Slovakia, Hungary, Romania and Moldova. In the 1950s, the Russian territory of Crimea was annexed to form the present boundaries of the country. Ukraine declared its independence in 1991 as the Soviet Union began to break up and is now a democratic republic with a directly elected president as head of state. Although initially retaining close links with Russia, Ukrainians have asserted their independence in recent years and now favour closer ties with Western Europe.
Accommodation
Accommodation for this tour consists of single, double or twin-bedded rooms with en suite facilities in comfortable, friendly hotels rated to 3-star quality.
Physical Effort
The tour involves only gentle walking.
Geography
Formerly referred to as the "granary of the Soviet Union" most of the Ukraine consists of fertile chernozem (black-soil) plains that produce an abundance of wheat and other cereal grains as well as vegetables, fruit and fodder crops. There are mountainous areas in the south-west where the Carpathian mountains sweep down from Poland, and also in the Crimean Peninsula. The Dniepr River flows through the heart of the country and empties into the Black Sea. In its northern plain there are large stretches of marshland and many forest-rimmed lakes. In the south, bordering the Azov and Black Seas, much of the landscape is a semi-arid treeless plain or steppe.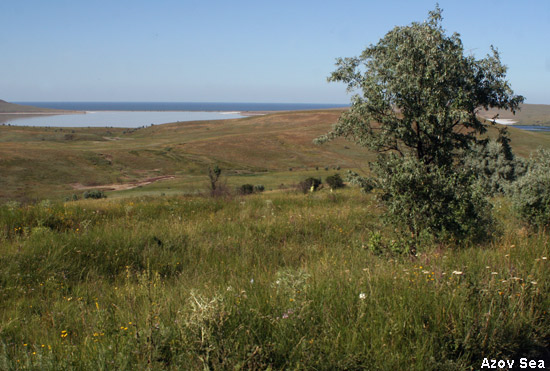 Health
There are no special medical precautions necessary for travel to Ukraine. Ukraine has an excellent system of pharmacies with 24-hour availability, but the local trade names of drugs often differ.
Bugs
The Lower Danube region is remarkably free of nasty bugs. But, as one might expect, there are mosquitoes although malaria is long gone. Accommodation windows are fitted with mosquito netting. The mosquitoes generally emerge from mid-June and occur in numbers until mid-September. As elsewhere in Europe, the steppe grasslands have some sheep ticks and horse-flies but these rarely bite. Permethrin-treated clothing repels and kills ticks, mosquitoes, and other insects.
Weather
The weather is likely to be pleasantly warm but colder, windy snaps can occur and temperatures may be depressed during such spells. It may rain and precipitation could be heavy on occasions. Carrying light wind and rain-proof clothing is advised.
Currency
The local currency is the Hrivnya (Grivna). £1 is roughly UAH 10. Cash in US dollars or Euros can be easily exchanged everywhere. In addition, most towns have cash machines (bankomats) that accept bank or credit cards, with English instructions (just remember your PIN).
Time
GMT +2 hours


Wildlife
Ukraine offers a host of surprises for birders and nature-lovers. Birding interests are catered for every turn, from the Danube delta and the Carpathian forests, along the Azov and Black Sea coasts, through rolling steppes and the vast wetland destinations, to the soaring mountain ranges clothed with old growth forests. During the trip Branta-Tours is according high importance to finding mammals. Feather-grass steppe in Ukraine holds conservation collections of semi-wild Saiga Antelope, Przewalski's Horse and other grassland animals.