Triple Eastern Delight
Something new for next birding season - we are combining a unique trip covering three Balkan countries that offer outstanding birdwatching opportunities, from Nestos Delta in Greece to Danube delta in Romania, across rolling steppes and soaring Balkan mountain ranges in Bulgaria, along the Aegean and Black Sea coasts, through deciduous forests and rocky sub-alpine pastures.

Target species:
Spur-winged Plover, Red-necked Grebe, Black-throated Diver, Collared Pratincole, Curlew, Stone Curlew, Temmink´s Stint, Marsh, Curlew, Terek and Broad-billed Sandpipers, Red-necked Phalarope, Black-winged Stilt, Avocet, Grey, Ringed and Kentish Plovers, Dalmatian and White Pelicans, Greather Flamingo, Black Stork, Spoonbill, Glossy Ibis, Squacco and other herons, Bittern and Little Bittern, Pygmy Cormorant, desmaresti subspecies of Shag, Ruddy Shelduck, Ferruginous Duck, Gull-billed, Sandwich, Little, Caspian, Whiskered, Black and White-winged Black Terns, Pallas´s, Mediterranean, Little, Slender-billed and Audouin´s Gulls, Arctic Skua, Yelkouan Shearwater, Little and Baillon´s Crakes, Citrine Wagtail, Calandra and Short-toed Larks, Tawny, Water, and Red-throated Pipits, Red-rumped Swallow, Crag Martin, Alpine and Pallid Swifts, Sub-alpine, Sardinian, Orphean, Cetti´s, Savi´s, Moustached, Fan-tailed and Eastern Bonelli´s Warblers, Red-breasted, Collared, and Semi-collared Flycatchers, Black-eared, Isabeline, Finsch´s and Pied Wheatears, Masked Shrike, Rock Nuthatch, Bearded, Penduline, Crested and Sombre Tits, Blue and Rufous-tailed Rock Thrushes, Ortolan, Black-headed, Rock, Cirl and Cretzshmar's Buntings, Shore, Calandra and Short-toed Larks, Syrian, Middle-spotted, Grey-headed and White-backed Woodpeckers, Wallcreeper, Short-toed Treecreeper, Eagle Owl, 3 species of Vulture, White-tailed, Lesser-spotted, Short-toed, Booted, Golden and Eastern Imperial Eagles, Osprey, Lesser Kestrel, Saker, Red-footed and Eleanora´s Falcons, Levant Sparrowhawk, Pallid Harrier, Long-legged Buzzard, Chukar, Rock Partrige, Bee-eater, Roller, Golden Oriole, Hawfinch, Nutcracker, Ring Ouzel, Alpine Accentor, Scarlet Rosefinch and many other Eastern delights.



13 nights, 14 birding days

Dates:
- April 8 to 21

Starting Point: Sofia airport

Walking: Easy


Price: EUR 1530,- (not including flights to Sofia and from Varna airports) - Base: 7 People
4 pax = € 1695,-
5 pax = € 1625,-
6 pax = € 1590,-
7+ pax = € 1530,-



The Balkan Peninsula landscape displays a great variety of styles. It has a surprising large number of habitats. From the coasts and sweeping plains and shrublands to the vast salty lagoons, lakes and streams. This has resulted in the existence of a collection of ecosystems, adding to the richness of biodiversity in the region. The coast has large open bays and rocky coastline. There are golden sandy dunes, endless shingle beaches and precipitous towering mountains inland.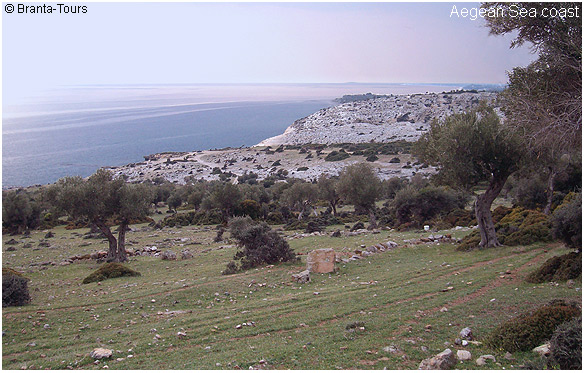 Details coming soon !

For more information: info@branta-tours.com