Branta Birding Lodge

Branta Birding Lodge, overlooking Durankulak Lake and Black Sea, is located just 3 miles from the Romanian border and ideally situated for visiting many top birding locations and important sites of archaeological interest. The Lodge, owned by knowledgeable birdwatchers, is open all year round.

It is a 2-storey building, of a total built-up area of 532 m2, in the traditional Bulgarian architectural style. There is a multi-purpose hall with 50 seats on the ground floor. On the first floor there is a multi-purpose hall, which also serves as an exhibition hall for photos, maps and drawings and a big terrace, very good for making observations of the lake and the sky (particularly during migration and winter time).

Branta Birding Lodge - an excellent base to take in the spectacle of thousands of wintering Geese and Wildfowl, provides BB:

Three double/twin en suite rooms,

Three single en suite rooms,

Two en suite apartments with two double/twin rooms each,

Refreshment room (bar) and kitchen.

All rooms are equipped with double glazed mosquito screened windows, air-conditioning and central heating.




Branta Birding Lodge is a great source of information to plan your birding trip. Your hosts are happy to accommodate you with an individually tailored programme. This is an ideal base for birders, photographers and nature lovers wishing to stay in a warm and friendly atmosphere and enjoy birdlife around Lake Durankulak and surrounding areas. It offers outstanding birdwatching opportunities for novice and professional birders, including a variety of birding excursions from Bulgarian and Romanian wetlands, along the Black Sea coast, through steppe habitats and ancient wet forests, to steep-sided gorges… Provides for an Eco-Friendly vacation especially for Nature, Wildlife and Photo Tours, Birdwatching Holidays, Hobby Tourism, Weekend and Day-trips. Species-specific trips are organized on request. The lodge also provides transport (4WD), knowledgeable bird guides and escorts, Internet access, TV/video, Swarovski spotting scopes and binoculars. Here we will assist you with any of your electronic needs such as: computer, laptop, printer, power converters, cameras, batteries and software. Another bonus of this kind of accommodation is that the visitor gets lots of helpful tips and information about the surrounding area and the country.

The lodge also offers General Nature Trips and Wildlife Holidays all year round that will include some birdwatching combined with flower, butterfly and other wildlife identification. This tour is aimed at people with a general interest in wildlife and could be suitable for birdwatchers and their non-birding family partners that can find beautiful mixture of activities like archaeology, history, fishing, shopping, water sports, but also learn some interesting birds and other wildlife identification. Other benefits are, 5 minutes to endless unspoiled beaches, Dolphin watch, all kind of family entertainments and fun…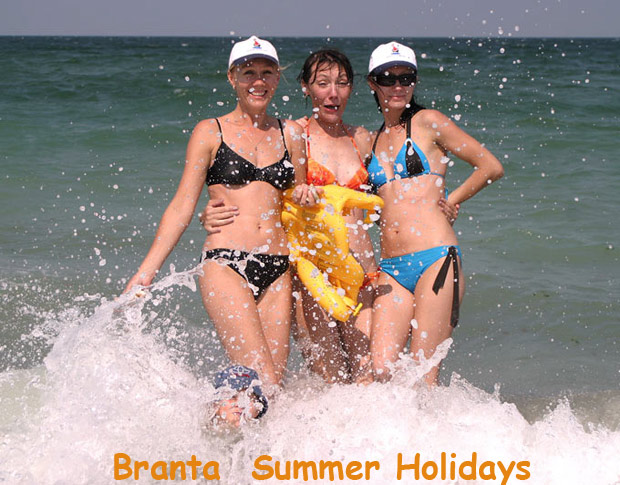 Access - Varna Airport is an International Airport at about 55 miles (1 hour drive) from Branta Birding Lodge. We will collect you from the airport and are available on request.
Dinner and Packed lunches can be provided by prior arrangement.
Please email to info@branta-tours.com with exact dates of travel for a firm quote (accommodation, transport and guiding cost) with an indicative itinerary and list of species to be seen.
For more information please visit our website: www.birdinglodge.com